Posted date: 15-11-2015
The Scandinavian style is ideal for spaces of all sizes. Its emphasis on minimal clutter, light colors, and beautiful, natural materials makes it easy to accommodate in many different layouts. The three homes featured here each have their own take on the design style, from stark white to much more colorful. Further, the comparison between the three spaces gives a great sense of how the style expands, contracts, and adapts to fit different size spaces. Take a look inside these small, medium, and large homes and channel your inner Goldilocks to find the one that might suit your tastes.
The first home is awash in white for a fresh, stylish feel. Natural light streams in from outside, illuminating white walls, whitewashed wood flooring and even white furniture. The use of contrast colors of black and dark wood is decidedly Scandinavian as well. A few midcentury elements, like a gorgeous wood credenza and glass coffee table add an air of sophistication without going over the top towards set dressing. The small space does an excellent job of uniting each of the different areas, carrying the overall design theme through the living and dining room, into the small kitchen, and then coating the small bedroom in the same sparkling white with chevron striped accents.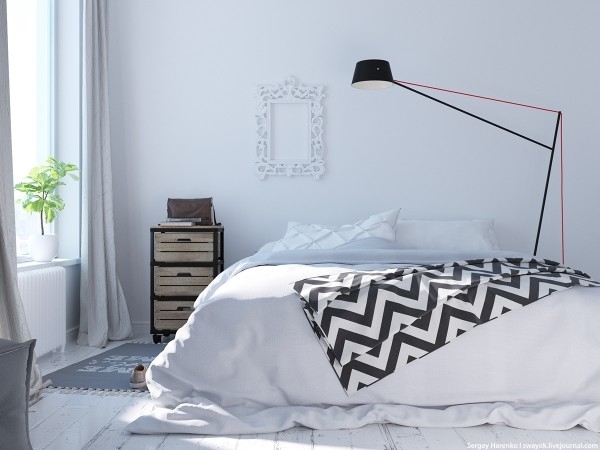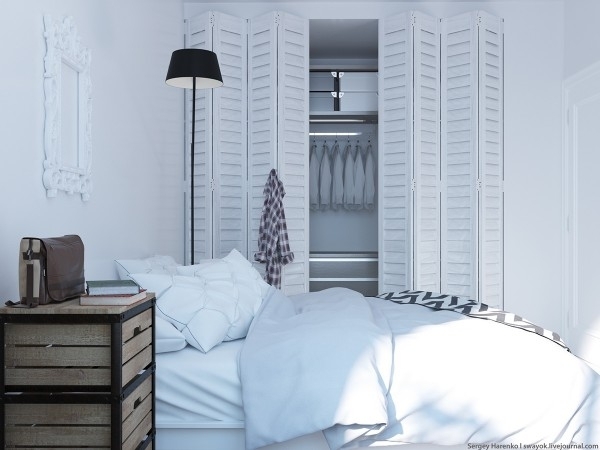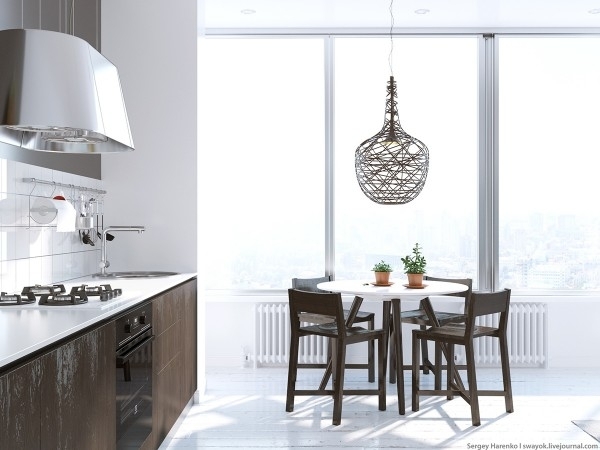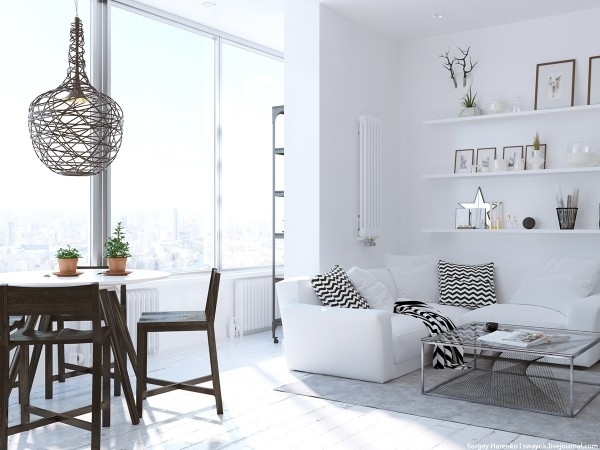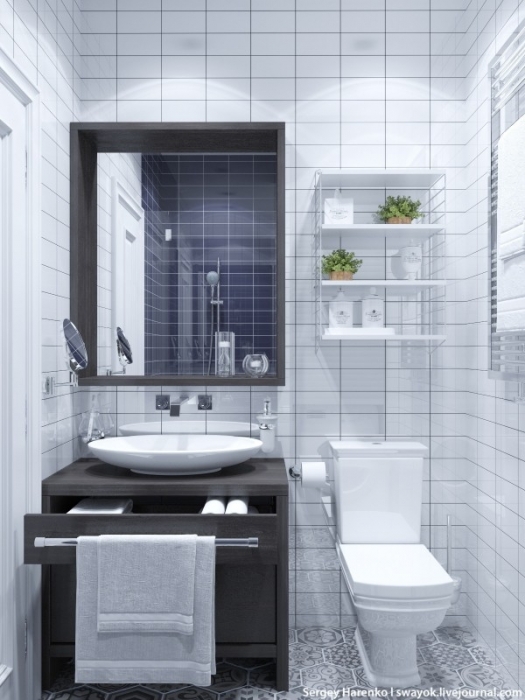 The next home, another small space, uses those Scandinavian elements in a more subdued and earth way. While the design does not shy away from white, there is a lot more natural wood and dark leather to offset the white walls and ceilings. A mix of woods gives the home a purposefully eclectic feel and once again midcentury elements are used sparingly to great effect. The home greatly benefits from a large bookshelf that stretches from floor to ceiling, giving an otherwise empty wall a sense of purpose and making it easy to change up the look of it by just shuffling around a few knick knacks.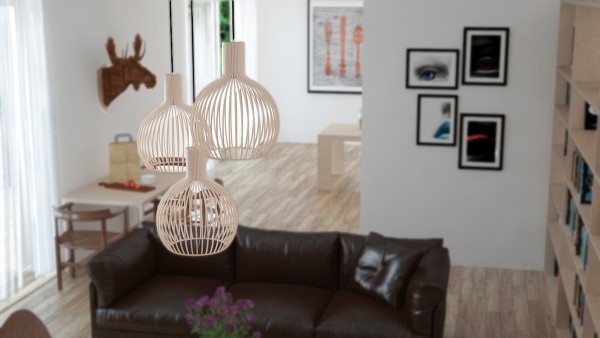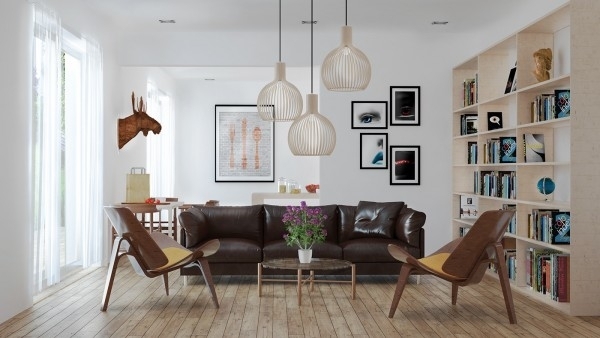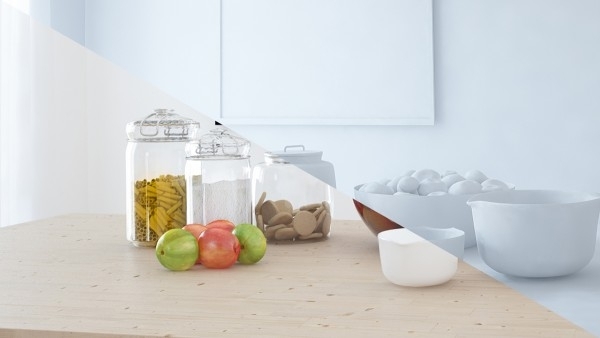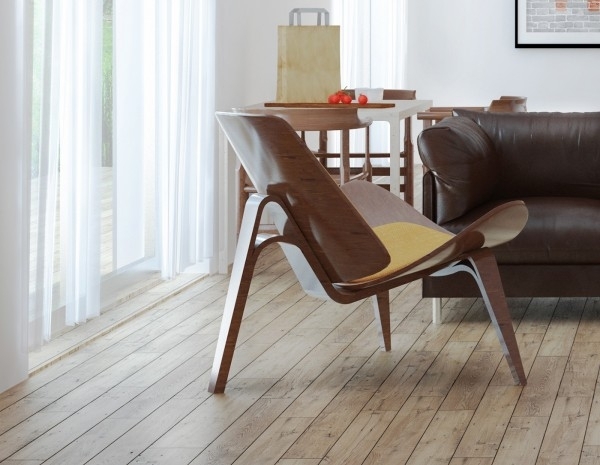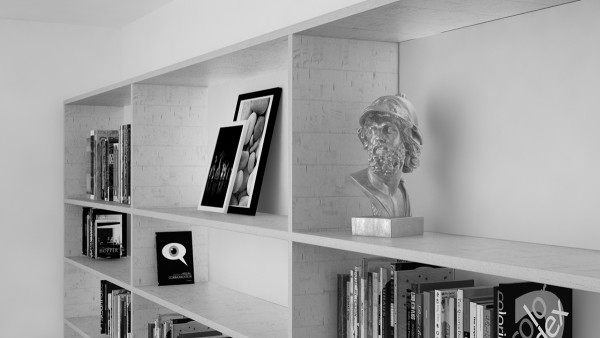 The final featured space has an immediate sense of area with its loft style ceiling and windows. It takes the Scandinavian style even further towards the colorful end of the spectrum, using not only white and wood but also plenty of gray and splashes of Red. The resulting look is a bit more vibrant and lively, making the sleek home feeling welcoming and lived in. White brick walls have a warm industrial feel to them while lovely hardwood floors are decidedly elegant.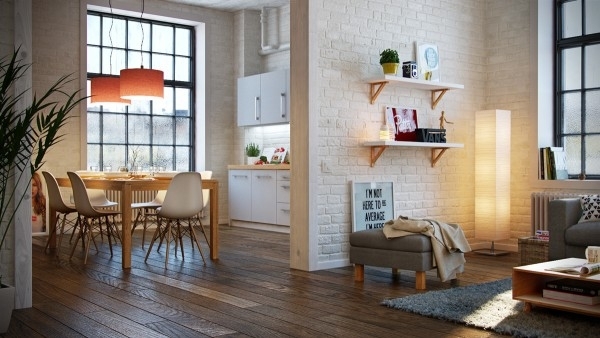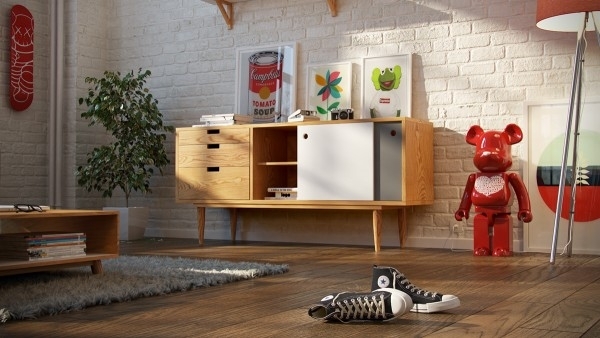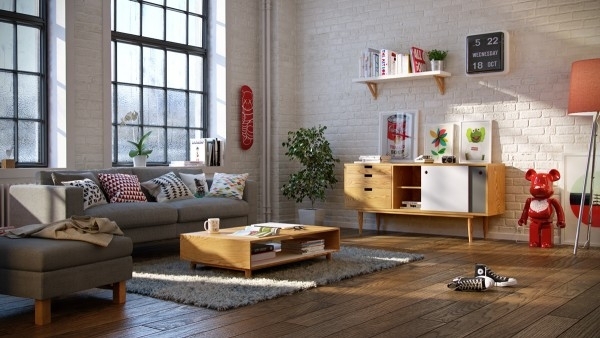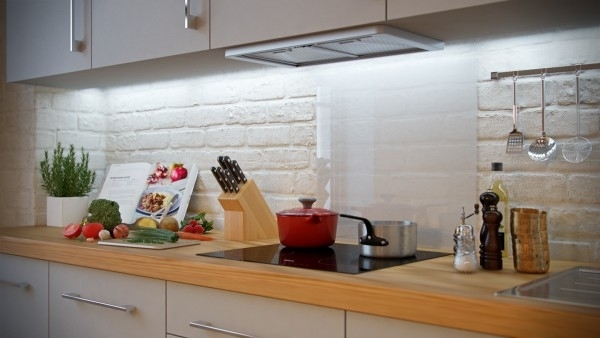 Home-Designing.com